GET INVOLVED
The Key to our Continued Success is YOU
There are several ways to help St. Michael's Veterans Center:
Donate:
One time gifts of cash, monthly donations, workplace matching programs and stock transfers can all transform lives with your support.
You can also help by donating food and personal care items from our Amazon Wish Lists: Dignity Closet, Household Items, and Virtual Living.
Volunteer:
Volunteers are key to the work we do. If you have an hour or two to spare join our great crew of volunteers.
Fundraising:
The options are endless when it comes to raising money for St. Michael's Veterans Center. Contact us to help you develop a custom fundraising event.
Sponsorships:
We rely on the generosity of corporate sponsors. Contact us today to explore how you can become a sponsor and make a difference for Kansas City veterans.
Volunteers
Our volunteers are diverse in age, background, and experience.  Some work a few hours each month and some work several hours each week. We enjoy the support of Kansas City's veterans, social and faith-based organizations.
Current Opportunities:  Interior painting, skilled electrical work, basic carpentry, and exterior landscape maintenance.
Our largest group of volunteers are the residents themselves. Our residents know what it means to serve and they are always ready to help in any way they can. If you have an hour or two to spare, you can join our great crew of volunteers too! We always need extra hands in the food pantry or planning special events. Maybe you have a great idea for our veterans that you'd like to try—we're always open to new ideas.
The SMVC Leadership Council engages the community to support campus activities. If you like to engage others and plan strategically, please consider joining the leadership council. Call 816-921-0201 or fill out the form below and return it to info@smvets.org.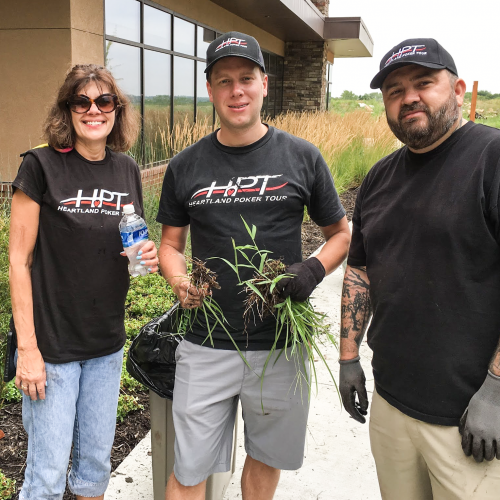 Your donations both monetary and in-kind help us support our veteran community. We are deeply thankful for your generosity.